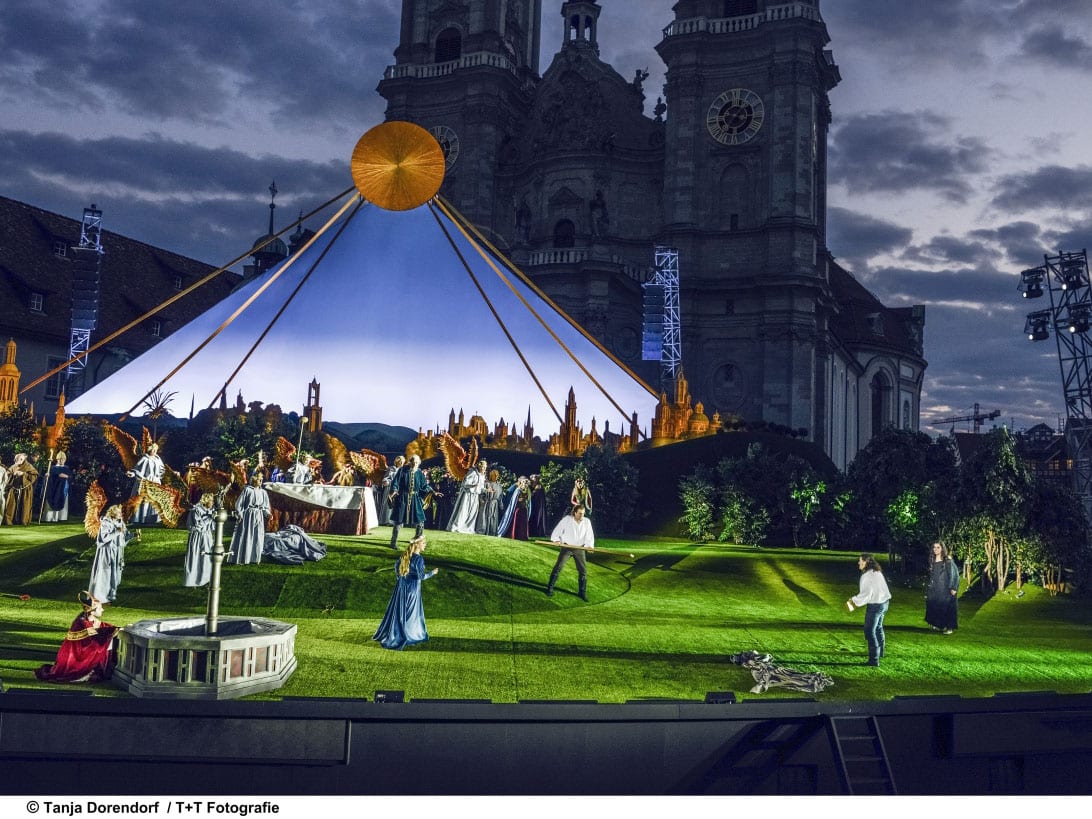 For the Open Air St. Gallen Festival performances of both Puccini's opera "Edgar" 2018 and Verdi's
"Il Trovatore" 2019 , the local audio team relied on tracking to acoustically locate the actors on stage and deliver a fully immersive sound experience.
After various tests the production chose a zactrack system because of his accuracy on the vast stage and its imperviousness to the elements. The positional data of each principal actor fed a d&b DS100 DSP platform equipped with a Soundscape software module d&b En-Scene for object-based signal management. This distributed the input channels dynamically in the stereo field.
Florian Behmenburg was responsible for the technical planning and implementation. During the 14-day performance, the system was supervised locally.