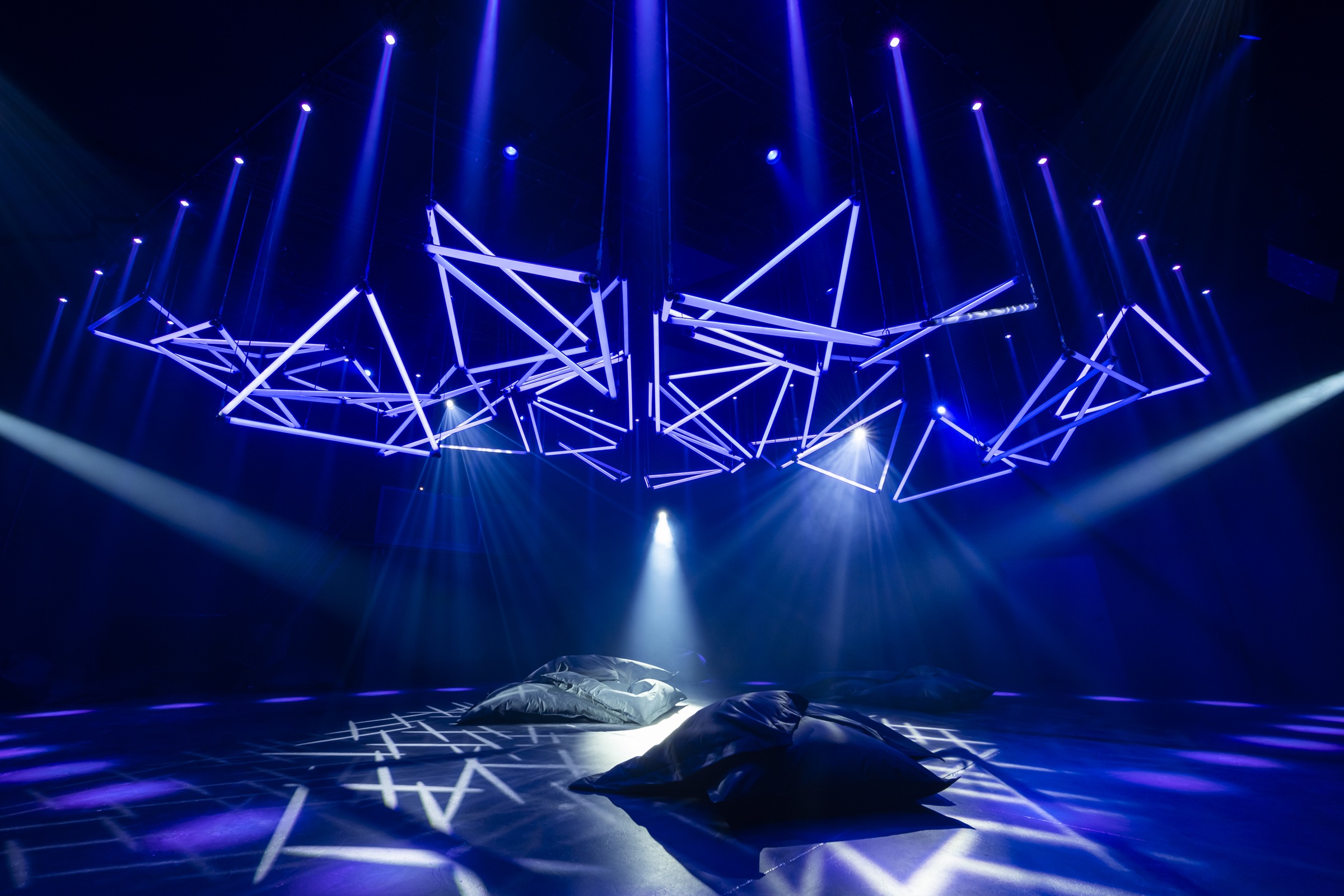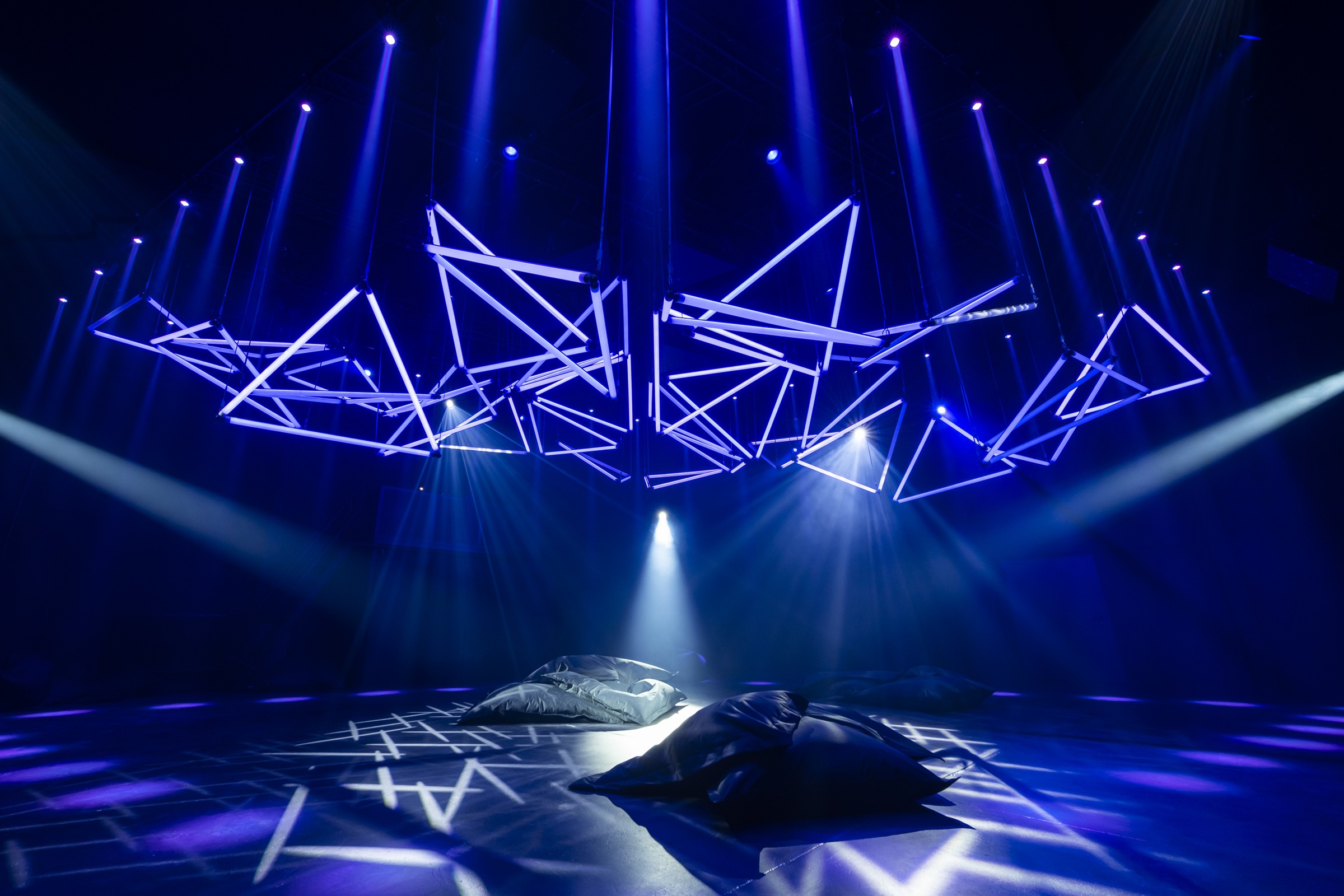 Dark matter – a multidimensional parallel world of light, space and sound -has been open to the public since the beginning of June 2021, and has been constantly sold out ever since. Congratulations to Christopher Bauder and the team of WHITEvoid and Kinetic Lights !
In the central and largest room of the exhibition, THE LAB @ DARK MATTER has been created as a joint venture between the artist, TrackingPRO and other collaborators such as Holoplot – a "show laboratory" in which further research and developments into automation and integration of advanced show technologies and control solutions will take place outside of the regular show.  
In addition to our Zactrack UWB tracking systems, we we have also installed a grandMA 3 compact XT light console and a number of the latest Ayrton Moving Lights thanks to the support of German distributor LIGHTPOWER and Ayrton.
The award-winning multi- channel surround sound system by Berlin based HOLOPLOT may also be connected and controlled by the tracking system. Shortly we will also install a Stage Precison system for more elaborate control.

Together with LIGHTPOWER we will offer demonstrations and user trainings for ZACTRACK SMART and PRO.
If you are interested in a demo or further info please contact us.