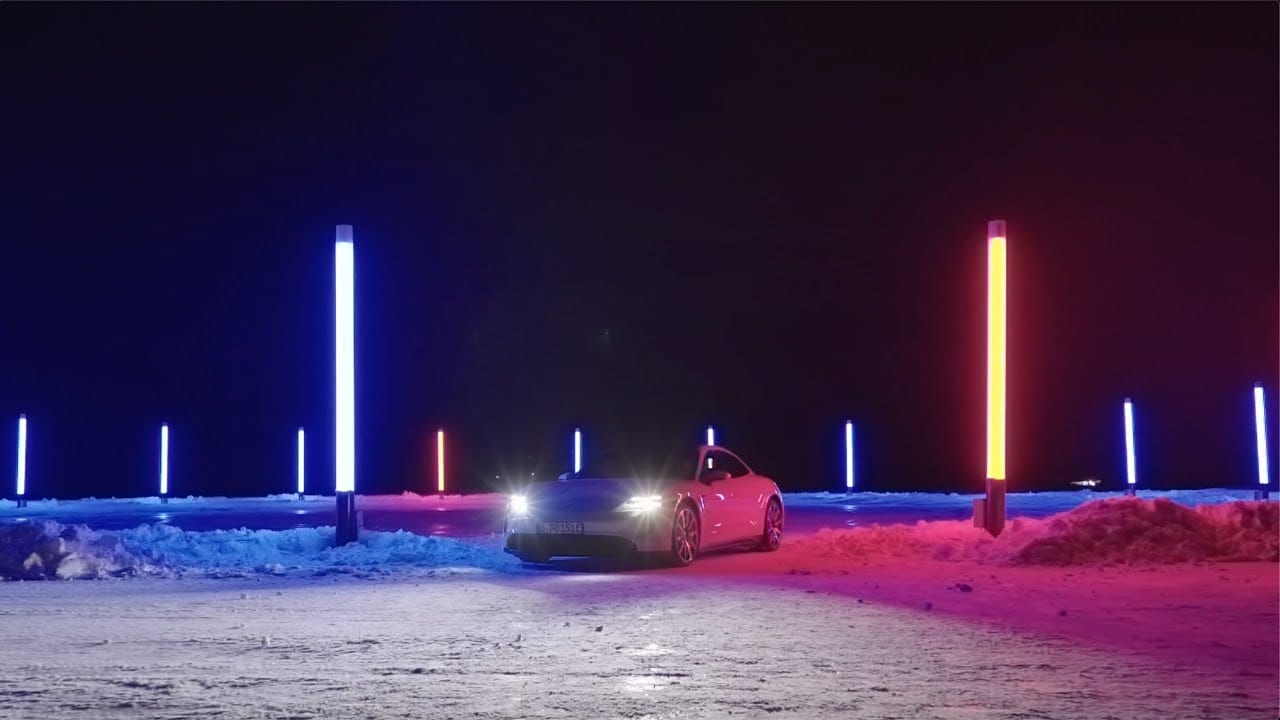 For many years, PORSCHE has taken to the far north of Finland in winter to test their cars in the extreme conditions of ice, snow and sub-zero temperatures.
Interested customers can also book this experience and drive around in specially prepared cars on the frozen lake and the adjacent woods.

For the winter 2019/2020 Porsche decided to add a bit more glam to the otherwise dark scenario. Together with Berlin based agency dreaminc Martin devised a setup with 20 custom built LED tubes that were placed around the main track.
The tubes were linked to the movement of the cars – each car had a Zactrack PRO tag which talked to a custom setup with Stage Precision software. The whole setup was easily controlled by a custom app and worked without any technical support for almost 4 months.